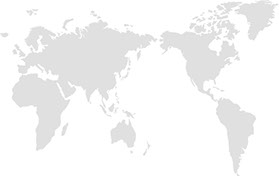 We procure raw materials like capelin, herring roe, and snow crab overseas, and sell them in our domestic market.
We also outsource product processing to factories in China, Thailand, and Indonesia.

Dolphin Trading Corporation
8C-16, KOBE FASHION MART, 6-9, KOYOCHO-NAKA, HIGASHINADA-KU, KOBE, HYOGO 658-0032, JAPAN
7F, Gunseisya Hatchobori BLDG. 3-17-6, HATCHOBORI, CHUO-KU, TOKYO 104-0032, JAPAN


Opened at 1-7-8 Kayabacho, Nihonbashi, Chuo-ku, Tokyo
Became a group company of Kanetetsu Delica Foods Inc.
Obtained MSC certification (MSC-C-56425)
Registered Kobe office as head office.
The Tokyo office was moved to Hatchobori, Chuo-ku, Tokyo.

New Developments for the Future

We are working to increase sales by meeting customer demands for new products made from mackerel and squid. These products are for not only domestic markets, but also overseas customers in Europe and China.

Initiate procurement of fishery raw materials for Kanetetsu
Frozen Surimi
Initiate independent procurement of frozen surimi from Southeast Asia and reinforce
domestic and overseas sales.
Other Raw Materials
Fishery raw materials used by Kanetetsu and other raw materials procured overseas.
Copyright (c) DOLPHIN TRADING CORPORATION All Rights Reserved.